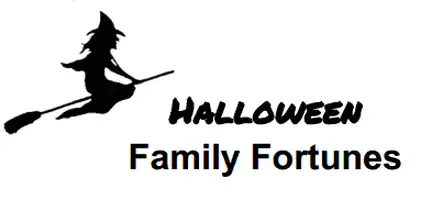 This activity is a Halloween version of Family Fortunes (Family Feud in America), the popular quiz show. Halloween Family fortunes quiz is a fun simple game to practice Halloween vocabulary with young learners, teens and even adult groups.
As in the original programme, people have been asked a number of questions. Their answers have been ranked 1 – 6. Students, in teams, must guess what they think the answers will be and  they are then awarded the points if they are correct.
Activity Time:  15 – 20 mins +
Materials required: PowerPoint Presentation click here
Number of students: 2 +
Skills practiced: Listening, speaking and Vocabulary.
Level: A2 +
Method:
1. Tell students the question. In their groups they guess what words are on the list. They are awarded the points if they are correct.
Find more Halloween activities here:
Halloween Trick or Treat – Ideal for teens and young learners
Zombie Apocalypse – Ideal for teens (Speaking and discussing opinion)
Halloween Idioms – Ideal for teens and adults. (Vocabulary, speaking and discussing  meaning)
Halloween True or False – Great for teens and adults (lower-intermediate +) (Vocabulary, speaking decision making)